Home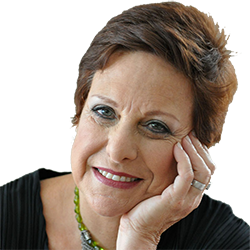 Sara Yogev, Ph.D. is a clinical psychologist and author. For over 30 years she has been providing individual psychotherapy for adults struggling with depression, anxiety, stress, low self-esteem and work- family balance as well as marital psychotherapy to couples. Some of the most common relationship problems Dr. Yogev has helped couples resolve include improving communication, emotional intimacy issues, and sexual troubles (both his and hers).   In addition to individual psychotherapy and couples counseling, Sara Yogev also offers retirement coaching.  Find out more about Sara Yogev and her clinical psychology practice by clicking here.
Sara Yogev released her book "A Couple's Guide to Happy Retirement" in May 2013.  Learn more about the book  here.  The third edition of the book, entitled
"A Couple's Guide to Happy Retirement and Aging: 15 keys to long- lasting vitality and connection," is now available on Amazon – you can order it here.
In this third edition she has updated many of the previous chapters and added three new chapters – Alcohol Consumption; Technology Impact; New Unions of Cohabitation  and Living Apart Together.
Sara was interviewed on "Health, Wealth, and Wisdom."  Click to listen (22 minutes)
Sara took part in a webinar on Thursdays with ThirdPath
Just scroll down the page and click on the SoundCloud player to the right of the text describing the call.
Learn about factors that can make you more susceptible to problem drinking:
6 Links Between Retirement and Alcohol Abuse
Read Sara's interview in the Spring 2015 edition of (((b))) magazine.  See "Engage as You Age" here on page 12.
Sara was a guest on the Imago Think Tank on May 13, 2015.  You can listen to the interview here. (47 minutes)
A Quicken Loans article on "How to Retire Happy" quotes Sara and refers to her book, "A Couple's Guide to Happy Retirement and Aging."