About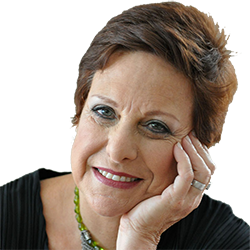 Sara Yogev Ph.D. is a clinical psychologist with over 30 years of experience who has been helping adults struggling with depression, anxiety, stress, low self-esteem and career-work issues. In addition to individual therapy, she also offers marital therapy – couples therapy improving communication problems, relationship – intimacy issues and sexual troubles (his and hers). Coaching is available too as well as supervision of other therapists.
Dr. Yogev clinical expertise is in the areas of individual therapy, marital therapy and couples therapy. She is a master problem solver and a successful trainer and supervisor of psychologists and other related therapists.
Her style is interactive, dynamic and nurturing. She speaks openly and directly, provides structure, and gives honest feedback and assignments to do at home when necessary. Each therapy is tailor-made using her vast experience to best meet the client's needs and goals.
Dr. Yogev received her Ph.D. from Northwestern University where she continued as a faculty member for more than 10 years. Her research focused on dual-career couples and the struggle between career and family demands at different life stages. She has published more than 20 articles in acclaimed professional journals about work-life balance, intimacy in marital relationships and training of therapists.  Her first book, "For Better or For Worse…But Not For Lunch; Making Marriage Work in Retirement," was published in 2001. The second edition, "A Couple's Guide to Happy Retirement" was published in 2012.  The third edition, "A Couple's Guide to Happy Retirement and Aging; 15 keys to long-lasting keys to vitality and connection," was released in March 2018 and is now available on Amazon.  Dr. Yogev also makes frequent contributions to the general public by being a guest on various television and radio programs. She has been featured as an expert in Newsweek, Time Magazine, Money Magazine, and USA Today among others.
Dr. Yogev earned her Master Degree in Clinical Psychology from Hebrew University, in Jerusalem, Israel. She came to the USA in 1975 and is fluent in English and Hebrew. She is married to Dr. Ram Yogev and has 3 adult children.